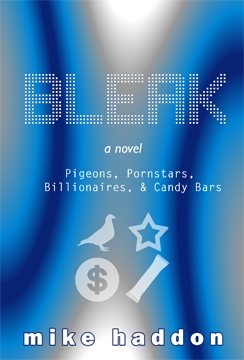 John Milo is the name on the lips of the world.
He is a international business celebrity who has built a corporate empire and amassed the largest personal fortune in the world. But beyond the wealth and celebrity Milo is very much under attack. His enemies on the board and in his own family have decided to put him out to pasture.
With little time and few allies Milo must work in obscurity finding aid in the efforts of strangers and mercenaries to fight off the assault on his company.
Out of options and with no one else he can trust, Milo must put his future in the hands of a lifelong loser who's on the run from a bookie's murderous bagman and whose only goal is making it to the west coast to rescue (read: meet) the Pornstar he's fallen in love with (read: obsessed with).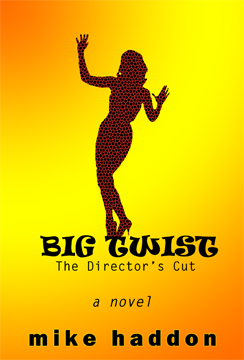 Kevin Brewer has just won The Oscar for Best Picture. Instead of accepting his statue and celebrating his massive contract bonus and a multi-picture contract extension, he decides to kill himself... on the internationally televisied broadcast. When that and another more private attempt to take his life fails he realizes he has no other choice but to get a life.
Brewer's decision to live means collecting his $100 million bonus which requires him to start the studio's next big picture, which, to his dismay, is based on a best-selling series of teenage vampire books. In what looks like a vainglorous homecoming, he picks in his old hometown in Texas as the shooting location. It's here he crosses paths with a former lover, Mary, who happens to run the county's biggest tourist attraction, The Kevin Brewer Cinema Museum.
As he tries to find his way back to life he must outsmart his scheming Agent, mentor a new protégé - an ex-paparazzi photogragher, and avoid a horde of angry Goth Kids convinced he's going to ruin the movie of their beloved and sacred text.
Christine is 15-yrs-old living in the slums of an industrial wasteland. Her country's ruling powers have sold off every natural resource, including the services of their children, to its more wealthy neighbors. At "school" children are used as product, chemical, and pharmaceutical lab test subjects. Others manufacture goods as sweatshop labor.Christine, an artistis phenom, spends her school days creating art under contract to advertising firms.
To control it's labor force, the government instituted a policy. As means to ensure optimal compliance and breeding stock, girls turning 16 must be "sanctioned" meaning their parents must buy a license to keep them from a mandatory relocation to industiral labor farms. A tattoo – called the Sanctioned Seal - is the visible symbol that exempts these daughters from Relocation. Unable to afford one, Christine uses her artistic skill to fake one after discovering the true fate of all relocated. With the help of her art director and a mysterious stranger who lurks in the woods, Christine plots a way to escape before her forgery is discovered and she is relocated into oblivion.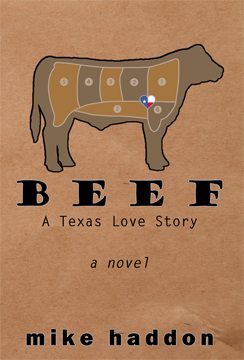 In Texas, beef is a sacred way of life and business. And when a powerful media diva decides to disparage beef on her nationally televised talk show, she finds herself being summoned to Amarillo, Texas to defend herself in lawsuit brought by the state's largest association of cattle ranchers and their powerful president, the state's largest cattle producer.
While the lawyers and factions maneuver to win in both federal court and the court of public opinion, we meet the Rancher's ambitionless and wandering son, Travis, the Diva's sycophantic entourage of Gurus and Staff, and Savannah, a new star on the Diva's payroll whose family has been recently been killed by tainted beef. Travis has a history of embarrassing his father and is under strict orders to lie low or get disinherited. Savannah's entry into his life makes him begin to question his purpose and his future. As the trial fans the flames of deep divisions in the Texas town and across the country, the Diva goes missing. When her Gurus scramble for position and her agent makes a power grab for her empire, a simple Texas love story becomes anything but.